Michigan Senior Portraits – Preparation & Tips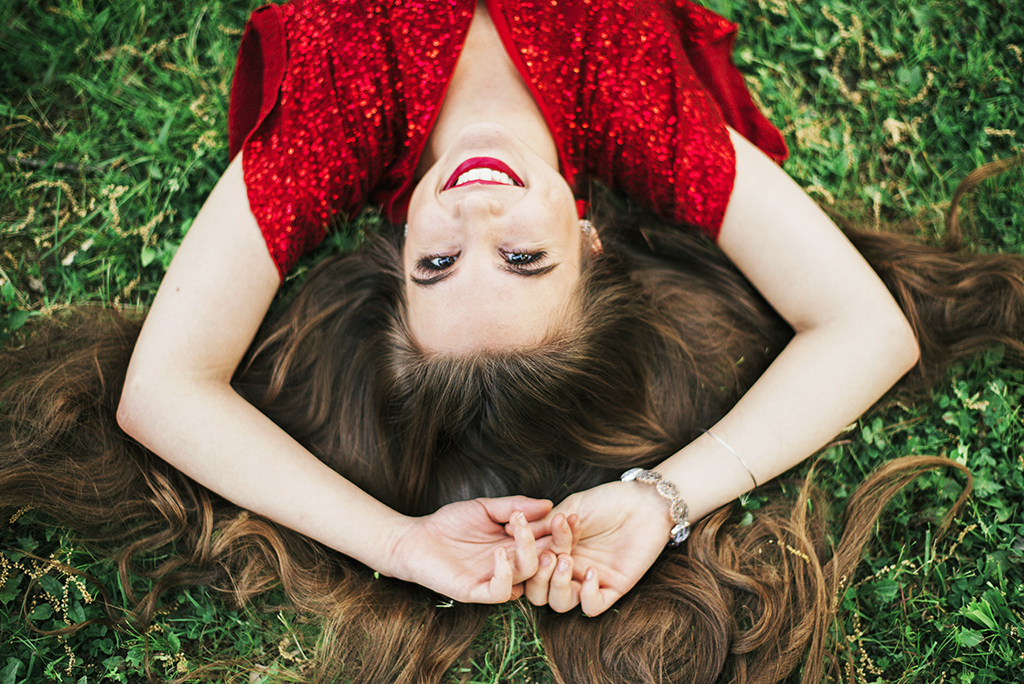 Preparation & Tips for Your Michigan Senior Pictures
It's almost that time of the year again, where your children are finally in the end phases of their high school life, and are set to move forward with their plans. As such, that means it is time for your Michigan Senior Portraits! This guide will help you to know exactly how to prepare for this amazing occasion as well as some tips to make the process as smooth as possible for yourself and your high school senior. Keep reading to learn more.

What to Expect – Foreword:
It's a fact that most high school seniors have never experienced a professional portrait session outside of school pictures. So, the first thing to expect, is that your high school senior might be feeling a little nervous and awkward about getting some pictures done, and while getting those pictures taken. They'll most likely feel unsure of where to put their hands, how to stand, or what to even wear! That is completely normal, and I want to ensure you right now, that we will walk you through everything, and the jitters you may be experiencing, won't last long at all. That means, your Michigan Senior Portraits will be perfect if you follow this handy guide.

Our Goal:
Our goal is to capture your high school seniors personality and style during this exciting time of their life. So the most important thing for them to remember, is to be themselves. A tip to help their personality to come to life during the session itself, is to have one of their friends along on the day of. We're talking about that one friend that never fails to get your high school senior to laugh his or her biggest laughs. Trust us in this, and you'll have perfect Michigan Senior Portraits to talk about for years to come!

The Session:
Once it is time for the session to take place, we will arrive early to scout out some possible spots to take portraits of your senior. We want to find great spots for lighting, posing, and natural elements that really spark the imagination and create a beautiful vibe for the photos. During the session itself, we will tell you where and how to stand, sit, or lean, and we will also tell you what to do with your hands and any props you may have brought along. Each spot can last as quickly as 2 minutes, or take as long as 20 minutes, depending on the variety of that spot. (The spot at the session location, not the session itself.) I want to also remind you, that we travel anywhere in the State of Michigan so you can have mind-blowing Michigan Senior Portraits.
---

Senior Pictures Preparation Timeline:
Now you have a general guideline on what to expect going into the senior portrait experience, as well as our goals, and a little about the session itself. Which means, it is now time to go into the timeline of preparing for your senior session, along with during the session, and after the session. We want you fully prepared for this journey. Let's begin…

1-3 Months Before Your Senior Session:
First, you'll want to make sure you schedule/book your senior session early. Our popular summer and fall dates can book 2 months in advance (if not earlier sometimes). Also, some photographers photograph weddings as well, so be on the lookout for blocked Friday and Saturdays. (And the occasional Sunday.)
Once you have the session scheduled, the fun brainstorming can begin. We can assist with this step, but you should include your senior in this step as much as possible. Remember, even though these pictures are for you, they are also for them. They are to celebrate this major step in their lives, and they should be a major part of the planning process for the session they're about to have.
You should start to think about things such as props, clothes, locations, and visualize roughly how you are hoping the pictures themselves will look. (Is your senior in band, sports, etc? Bring props from those activities to show off their high school achievements!) This is also the perfect opportunity to discuss and plan where to show off the new pictures once they've been taken! Think wall space, invitations to graduation parties, wallets for your senior to hand out in school before graduation and more.

1-4 Weeks Before Your Senior Session:
Now we're getting closer to the date of the session and we need to finalize a few items. First, the session location. Does your senior prefer a local park? What about the city vibes? Would your senior prefer to travel a bit to their session location for a truly unique portrait experience? We can help you nail down the location of your session, but remember, the ultimate choice on where to go is up to you and your senior.
The next thing to figure out, is what your senior is going to wear. We recommend two outfits. A more casual outfit, and a more professional or business type outfit. These pictures will probably be the only professional pictures they have taken for a while. So, take advantage and get them a nice headshot to use for job hunting and other prospects. A third outfit (if chosen), would be something from their school. It can be a band, choir, or sports uniform. Or, it could be simply their graduation robes over their more casual outfit.
If your senior is worried about their smile or acne, this is the perfect time to start a teeth whitening regimen or skin care regimen. If acne does pop up during the session, we will remove any blemishes from the final pictures before delivery.

The Week Before Your Senior Session:
A few simple things to do the week before your session would include:
Make sure all outfits are ironed, wrinkle free, and set out for quick retrieval on the day of. This includes having any props and jewelry ready nearby.
Make sure any props you want to bring are clean. If you have an instrument, make sure it shines. If you're including a pet dog, give Fido a bath. Make sure everything looks as good as possible.
Have your senior drink lots of water the week before. It'll help clear up their skin and they'll feel better for it.
Get lots of sleep the week before as well. You want to be well rested for your photos, especially the night before the session is to take place.
Apply chap stick all week long. This is for the guys to take note of as well. Chapped lips are notoriously impossible to photoshop after the fact.
Ladies, if you want to have painted nails, do so the night before. (Or the day before if you're getting your nails professionally done.) This will ensure minimal chipping of the paint.
Guys, if you're going to shave, please do so the night before your session (or at least three hours before, if you're worried about the 5 o'clock shadow you might get) to give your face time to heal, and any redness from shaving, to go away.
Parents: If you're planning on purchasing any artwork from this session for your walls, this is the best time to send a picture of the space you wish to have the artwork shown. During the In Person Reveal & Ordering Session, we will use these pictures to show you the artwork in the appropriate size for your space, on your walls.

The Day of Your Senior Session:
The day has finally arrived, and all the planning will come to fruition. Follow these few steps to ensure that your senior session goes off without a hitch!
This is important, give yourself plenty of time before the session to get ready. Make sure your hair is as perfect as it can be, makeup is set, hands and nails are clean, eyebrows groomed, and all the little things are ready to go. These little things will look huge if not taken care of in the photographs.
Eat a good meal before your session. The quickest way to have a crummy session, is to allow the Hanger Monster to attack. Don't come to the session hungry. Also, bring a light snack and a few bottles of water for the session to keep hydrated, and to keep that evil Hanger Monster at bay.
Bring a pair of comfortable shoes or flip flops to the session. These will be used for walking between locations and if we're at the beach, flip flops are just a must.
Ladies, you'll want to bring make up with you for touch ups between locations. Specifically lipstick and powder. Keep that beauty going all session long.
Finally, make sure you and your senior both come to the session with an open mind, a positive attitude, and be ready to have fun! This is you Michigan Senior Portraits Session and it should be a blast!

Three Days After Your Senior Session:
Between 1-3 days after your senior session, you can expect a sneak peek on our Facebook Page from your session. This is to share our excitement with you, at how amazing your photos turned out. The sneak peek will contain 1-3 images that are finalized and ready to be shared with family and friends all around the world.

Two to Four Weeks After Your Senior Session:
Within two to four weeks after your senior session, all of the photographs from your session will be finalized and ready for your In Person Reveal & Ordering Session! This session takes place in your home, or at a neutral location (coffee house), and is where we sit down together, and see all of the final photographs from your session together.
This is also where we will guide you through the purchasing process, should you wish to purchase any prints, heirlooms, keepsakes, invitations, etc from the session itself. After everything has been revealed and all orders have been made, you will have an online gallery to share with friends and family. They will be able to make small print purchases from this online gallery, and it will remain active for 1 month after your In Person Reveal & Ordering Session. (Read more about why you shouldn't wait to print your memories here.)

Four to Eight Weeks After Your In Person Reveal & Ordering Session:
If you ordered anything during your In Person Reveal & Ordering Session, you can expect your artwork to be ready for delivery and/or installation. We will hand deliver these printed keepsakes to you personally, and should you wish it, install any wall portraits in your home, in their designated spaces. (Orders made from the Online Gallery will be shipped directly to the person who made the order. Only orders made during the In Person Reveal & Ordering Session will be hand delivered.)

In Closing:
There is a lot that goes into the planning of a senior session, as well as with the session itself, and after the session too. However, your senior will only experience this amazing time of their lives once, so why not do it all right for them? We hope this guide has helped you with knowing what to expect before, during, and after a senior session with us. If you have any questions, please don't hesitate to let us know! We look forward to working with you and your high school senior for their upcoming Michigan Senior Portraits Session soon.
Xoxo,
Jess